Colditz Castle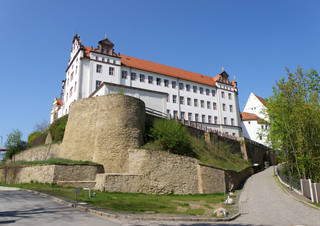 Gastronomy
For you to enjoy a little break, we offer a selection of coffees, non-alcoholic beverages and ice-cream in our Museum Shop. Beverages are also served during events.
Museum shop
Our Museum Shop sells a range of souvenirs to do with the history of Colditz Castle, as well as books, postcards, cups, etc.
Contact
Your contact for guided tours, meetings & celebrations

Gesellschaft Schloss Colditz e. V.
(On behalf of the State Palaces, Castles and Gardens of Saxony, non profit)
Schlossgasse 1
04680 Colditz

+49 (0) 34381 43777

Youth Hostel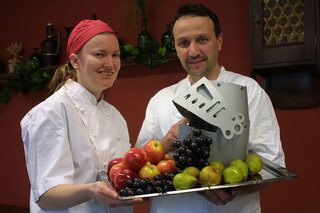 The Youth Hostel canteen offers full meals (also special meals on arrangement) for hostel guests. Day trippers can also be served meals on request.
A small selection of coffees, alcoholic and non-alcoholic beverages invites castle visitors to stay a while.
MORE INFORMATION
Contact
European Youth Hostel Colditz Castle
Hostel manager: Stefan Steinbach
Schlossgasse 1 | 04680 Colditz
Property of State Palaces, Castles and Gardens of Saxony, non profit
+49 34381 45010
colditz@jugendherberge.de